Real Estate. Revolutionized.
Our tribe provides full-service solutions and operations in both residential and commercial real estate. Our fully-vertical integration allows us to oversee purchasing, renovating, leasing, and selling assets at a high volume. By merging collaborative asset management with real estate knowledge we have created a space for revolutionized business. We are committed to transforming the acquisition, management, and disposition of real estate assets nationwide.
Many real estate professionals want you to believe that no matter what your needs are, they can handle the transaction. Don't be fooled, hire a company that focuses on the importance of niche experience.
Our departmentalized model allows us to offer big savings to our clients while maintaining the highest professional standards for every transaction. We are here to guide you in the right direction, and save you money.
Interested in selling? Good news! We'll sell your house for a 4% commission with no hidden fees while maintaining the highest professional standards.
Looking to purchase? When you work with a Realty Haven agent to buy a house, we will credit 1% of the purchase price back to you!
Our approach makes us different. We begin every transaction with an in-depth quiz to determine our client's needs and desires, and then use the information to efficiently craft a strategy tailored to each client.
Take a quiz today and let us show you the difference our mentality makes.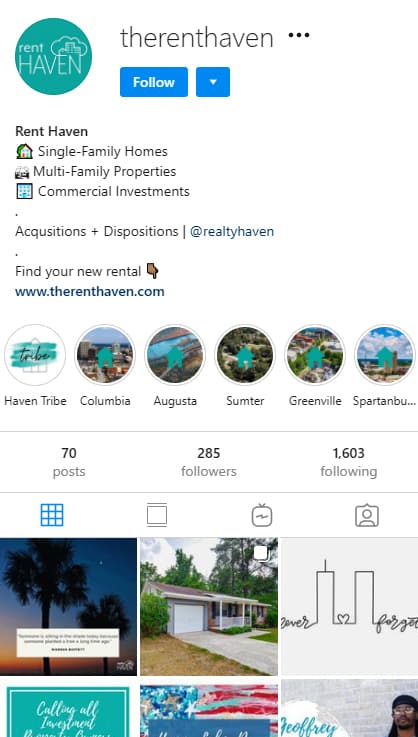 The mission of our Property Management tribe, Rent Haven, is to simplify the life of our clients through increased asset performance and returns as a result of proactive, thorough, and streamlined management services. Our full service leasing process allows clients the privilege of relaxed ownership with confidence in the maintenance and performance of their portfolios. Tech-integrations such as Rently and Yardi allow our team to oversee all aspects of property management and accurately convey financial reporting to our clients.
We understand that our residents are the lifeblood of our business, and we strive to ensure transparent and effective communication with all of our residents. The Rent Haven tribe is committed to exceeding the scope of services agreed upon, and providing superior property management that protects the resident-owner relationship.
Realty Haven + Rent Haven were founded in 2017 by real estate mogul, Lauren Taylor. In three short years, Lauren has built a level-5 tribe that believes in doing what's right in every situation. We believe education is the most powerful weapon which can change the world, and we are committed to educating, advising, and advocating for each party we represent in every real estate transaction.
Since 2017 our tribe has built portfolios for clients that include over 1,800+ acquired assets across multiple states throughout the southeast. With 1,400+ properties moving completely through our acquisition, renovation, and property management verticals we confidently boast systems of processes that can provide tailored services for all investors ranging from $200MM Institutional Funds to the first-time SFR portfolio.
Our tribe is committed to revolutionizing real estate in each sector through educating and advocating for our clients to the highest degree. Positive returns coupled with a positive workplace culture fuels our tribe to work hard everyday.